2013 Beechcraft G58 Baron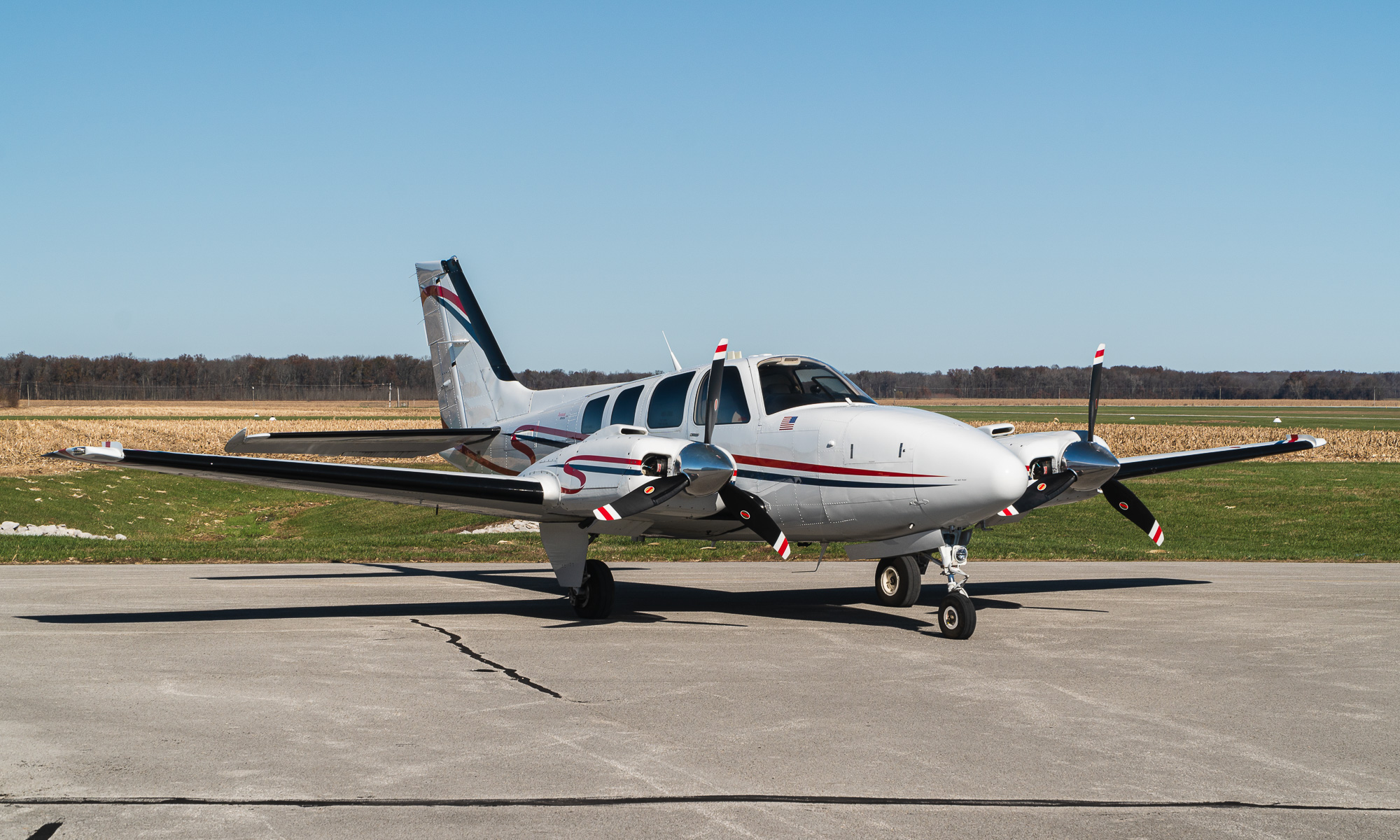 General
N68WE is a 2013 Beechcraft Baron G58, the perfect balance of horsepower combined with peace-of-mind twin engine redundancy and safety. The G58 Baron offers great flexibility for both business and pleasure. You will stand out on the ramp in N68WE – its overall Matterhorn white with dark blue and toreador red accented stripes giving it the look of speed even while sitting still.
In the air the G58 lives up to its reputation of a fast and stable flight platform. With two Continental IO-550-C, 300 horsepower, Gold Standard engines, along with the 194 gallon fuel tanks. N68WE has the flexibility for speed and range. The McCauley three-blade props, along with extra thick windows and sound proofing throughout gives this plane the comfort of low cabin noise in all phases of flight.
Up front the pilot has access to the Garmin G1000 with the primary flight display incorporating the flight instruments along with Synthetic Vision. On the right side the multi-function display incorporates the moving map along with the digital engine display. Included in the G1000 are a host of capabilities including Garmin Safe Taxi/FliteCharts, Terrain Awareness and Warning System, Dual GPS with WAAS capabilities, Transponder with ADS-B 2020 compliance, Garmin GTS 820 active traffic system, Dual Engine/Airframe computers, WX data link for XM weather, four color weather radar along with WX-500 Stormscope, just to list a few. In addition, the automation of the GFC 700 three axis auto pilot makes extended flights and single pilot operations less arduous.
N68WE is complete with comforts you would expect from a larger aircraft. The 4-seat rear cabin club seating fits your need for legroom, large baggage, or cargo, with 137 cubic feet. Complete with lumbar support and headrests, the Millennium interior incorporates tan leather seats, along with an optional executive writing table, with accented side panels of burlwood. To keep the cabin environment comfortable, N68WE comes with a factory installed Digital Climate Control regulating heating or cooling as needed.
The exterior is accentuated by the sharp paint job, along with factory installed Flight into Known Icing (FIKI) package, and the LSI exterior LED lighting package. It will be hard to find a finer example of the G58 Baron than N68WE. Call or email HPA for more details on your future plane.
Airframe
Total Time: 1032 Hrs
Factory Installed Climate Control (STC SA03065CH-D) New Style System 2013
FIKI (Flight Into Known Icing)
Exterior
Overall Matterhorn White
Dark Blue and Toreador Red Accent Stripes
Interior
6-seat New 2013 Style Millennium Interior
Tan leather seats
Accented side panels with burlwood accents
Headliner with matching carpeting
Executive Writing Table
Inspection Status
Annual due February 2021
Engine
Continental IO-550-C
300 HP
Total Time: 1032 hours
Top Overhaul (new cylinders installed Jan. 2019, 37 month warranty)
Propellor
1032 Total Time
McCauley 3-Blade Metal Propeller
Prop Overhaul 2019
Avionics
Garmin G1000 w/ WAAS/LPV/ADS-B/SVT
Garmin GDU 1040 Dual Primary Flight Displays
Garmin Synthetic Vision (SVT)
Garmin GDU 1045 Multi-Function Display
Garmin GIA 63W Integrated Avionics Unit x2
Garmin GTX 33 ES Transponder (2020 ADSB-Out Compliant)
Garmin GRS 77 Attitude Heading and Reference System (AHRS)
Garmin GMU 44 Magnetometer
Garmin GDC 74A Air Data Computer
Garmin GMA 1347 Marker/Audio Panel with 6 Place Intercom/Audio Input
Garmin GTS 820 Active Traffic System
Garmin EIS Engine Indication System
Garmin GEA 71 Engine/Airframe Units x2
Garmin GFC 700 3-Axis Automatic Flight Control System (Alt Hold/VS Select/Alt Pre-Select with Yaw Damper)
Garmin GDL 69A (XM Weather and Radio Datalink)
Garmin GWX 68 Digital 4-Color Weather Radar
Garmin SafeTaxi
Garmin FliteCharts
WX-500 Stormscope
TAWS B Terrain Awareness and Warning System
Hand-Held Microphone
Cockpit Speaker
 Additional Equipment
194 Gallons Usable Long-Range Fuel
Factory Known Ice Package FIKI (Boots, Hot Props, WS Hot Plate, Pneumatic Surface De-Ice)
Factory Installed Climate Control. (STC SA03065CH-D) New Style System 2013.
New Style Millennium Interior -2013 Upgrade
G & D Tinted Window Inserts
Hartzell 3 Blade K Propellers
LSI Exterior LED Lighting Package. (STC SA02387AK)
Milled Landing Gear Doors (STC SA00902WI & SA00903WI)
Standby instruments (AI/ALT/VSI)
Artex 406 ELT
Propeller Sync
External Power Receptacle
Unfeathering Accumulators
Map Lights
Relief Tube
Cup Holders all 6 seats
Records
Links are located at the bottom of the page. Call for password.
All Specifications Subject to Verification Upon Inspection. Availability Subject to Prior Lease, Sale, or Withdrawal From Market Without Notice.
​360˚ Tour
← Drag image to rotate →
← Drag cursor left and right over the image to see a 360˚ view. →