A Pilot's Review of the Garmin GFC 500 Digital Autopilot
High Performance Aviation
By Quinton Jordan
The Garmin GFC 500 Digital Autopilot
The Garmin GFC 500 Digital autopilot is an adaptation of Garmin's OEM GFC 700 that can be found in several factory aircraft applications including but not limited to the Cessna 172, 182/T, 206, and TTX several other aircraft manufacturers including Cirrus, Beechcraft, and Piper also use the GFC 700 Autopilot in the now world-renowned G1000 avionics package.

Garmin GFC 500 and GFC 600 Autopilot
Released in late 2017 the GFC 500 (Single Engine) & GFC 600 (Turboprops, Jet & Piston Twins) were quite an innovative entry from Garmin. It was the next step in completing the lineup of general aviation avionics that are offered up by the company. The minimum equipment necessary for these units includes a navigation source, at least one flight instrument source, and an optional flight display PFD/MFD. Some examples of the navigation source include the Garmin GTN 750/650XI, GPS 175, and GNC 355, as well as the legacy GNS series. For a flight instrument source, the GFC 500 Autopilot required at least one G5 A/I for the autopilot to receive AHRS (Attitude and Heading Reference System) info from. The GI 275 A/I also works, has additional features, and does not require the GAD 29 NAV-data adapter to couple the units for the ability to perform a wide variety of Precision and Non-Precision approaches.
Cessna 182Q with the Garmin GFC 500 Autopilot Upgrade
The experience I have with the GFC 500 has been limited to one make & model of aircraft, the Cessna Skylane II (182Q). This particular plane is equipped with dual G5s (AI & HSI), a GNS 530W Nav/Com unit, and of course the GFC 500 Digital Autopilot. This is an aircraft I have personally managed for just over a year. From the initial purchase, pre-purchase inspection, ferrying the plane from Michigan back to Texas, dealing with discrepancies and issues as they came up also performing a complete refurbishment of the plane (paint, interior, engine/prop, annual and maintenance). With that said I have put over 130 hours on this plane in the last year or so. This has given me excellent one-on-one time with the Garmin unit, and I am here to explain my take on the GFC 500 Autopilot.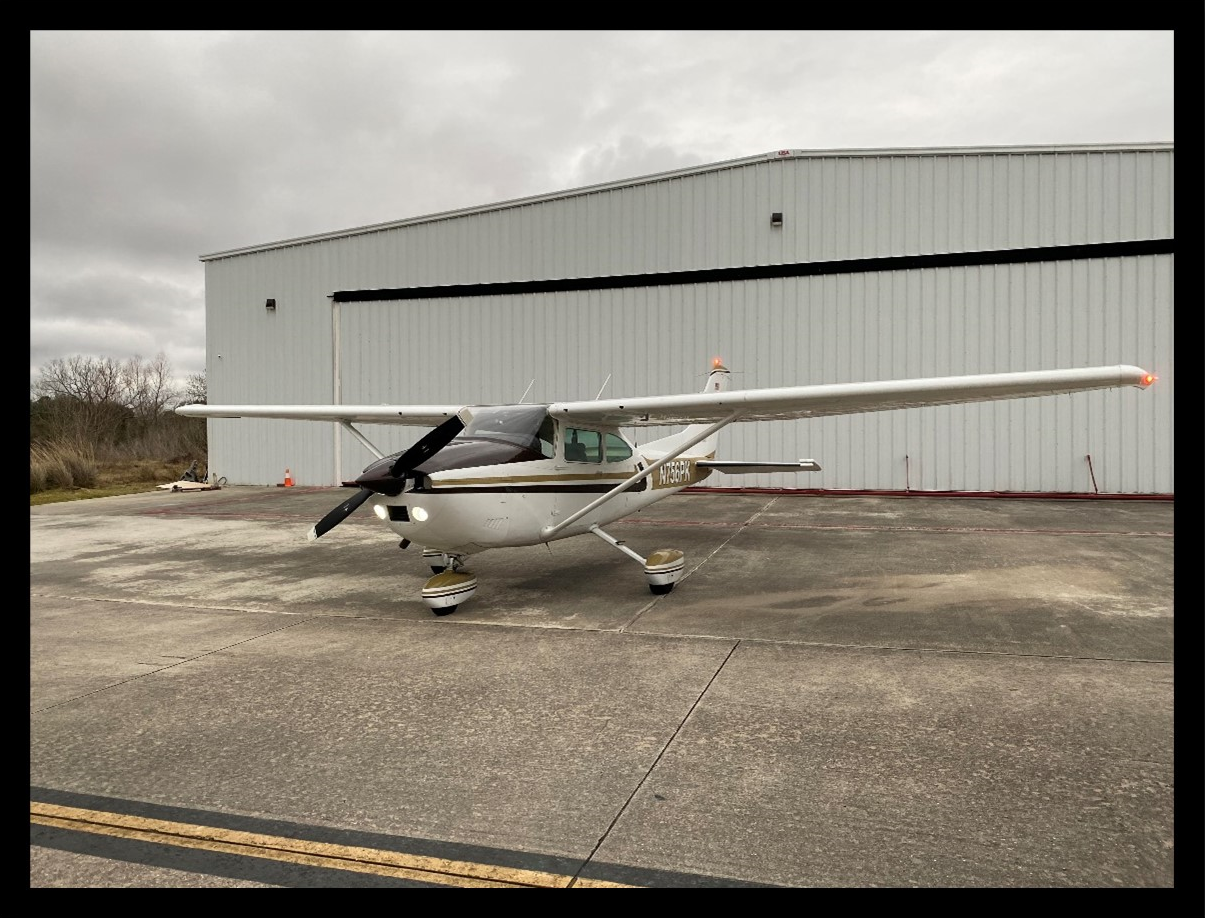 Learning to Use the Autopilot
Autopilots have been a rather strange sight to me as a student and shortly thereafter private pilot jumping from one worn-out flight school 172 to another. It is not something that is generally taught with the flight school aircraft that I frequented because most were not equipped with an autopilot and certainly not a modern digital autopilot. On the first flight after taking delivery of the 182Q in Michigan we put the Garmin GFC 500 Autopilot to good use after departing into actual IMC. I was certainly glad to have excellent situational awareness of the moving map GPS, dual Garmin G5s, and the GFC 500 to hold the heading and vertical speed on climb out.
Using the Garmin GFC 500 Autopilot
The Garmin GFC 500 autopilot is laid out in a way that is very user-friendly and easy to understand. Consisting of fourteen buttons and three knobs each clearly marked and quite legible it makes selecting what you what the aircraft to do very easy. Depending on the navigation unit that is installed in the aircraft the autopilot can fly SIDS, STARS, and generally nav waypoints or vertical tracks requested by ATC/filed by the pilot. Another very interesting feature of the Garmin GFC 500 Autopilot is the LVL (Level) button and its ESP (Electronic Stability Protection) which senses when the aircraft is in an unusual attitude and kicks the autopilot on, then makes the necessary flight control inputs to return the aircraft to a safe attitude. It also has overspeed and stall protection which is relatively self-explanatory the system acts similar to a 'stick-pusher' and when a low airspeed is detected the GFC 500 autopilot comes on and will have the servos push the nose over until a satisfactory airspeed is achieved then will return to a normal pitch attitude, the same is true in an overspeed condition but will pull the nose up to achieve the same effect. This is especially critical if one is flying in Instrument Meteorological Conditions and gets spatially disoriented.
Modern Avionics – Is the Garmin GFC 500 Autopilot Upgrade Worth it?
My experience with the Garmin GFC 500 autopilot has been eye-opening, to say the least. From flying airplanes with no autopilot what-so-ever to flying a similar aircraft equipped with a top tier digital Garmin autopilot the difference is incredible. Being able to focus on monitoring systems, engine temps, pressure, and fuel burn, plan out routes and copy clearances is genuinely something that any prospective aircraft owner, pilot, or operator should seriously take into consideration when searching for their next aircraft. Retail prices for the GFC 500 start at just under $7,500 for the basic autopilot. Prices can go all the way to the six-figure mark when equipping a plane with full/complete avionics retrofit. However, with the current price of new aircraft, outfitting a legacy model Bonanza, Cessna, or Piper with this autopilot in conjunction with other avionics upgrades can be a fantastic way to get modern capabilities for a fraction of the cost as compared to a factory new aircraft.
Would you like more information?
Send us a message below.