Cessna TTx Training
HPA provides insurance-accepted training for the Cessna TTx T240 with Garmin G2000 avionics. Our Cessna TTx training meets the requirements of the insurance companies and underwriters. We train you in your aircraft and can also provide training for high performance endorsements if needed.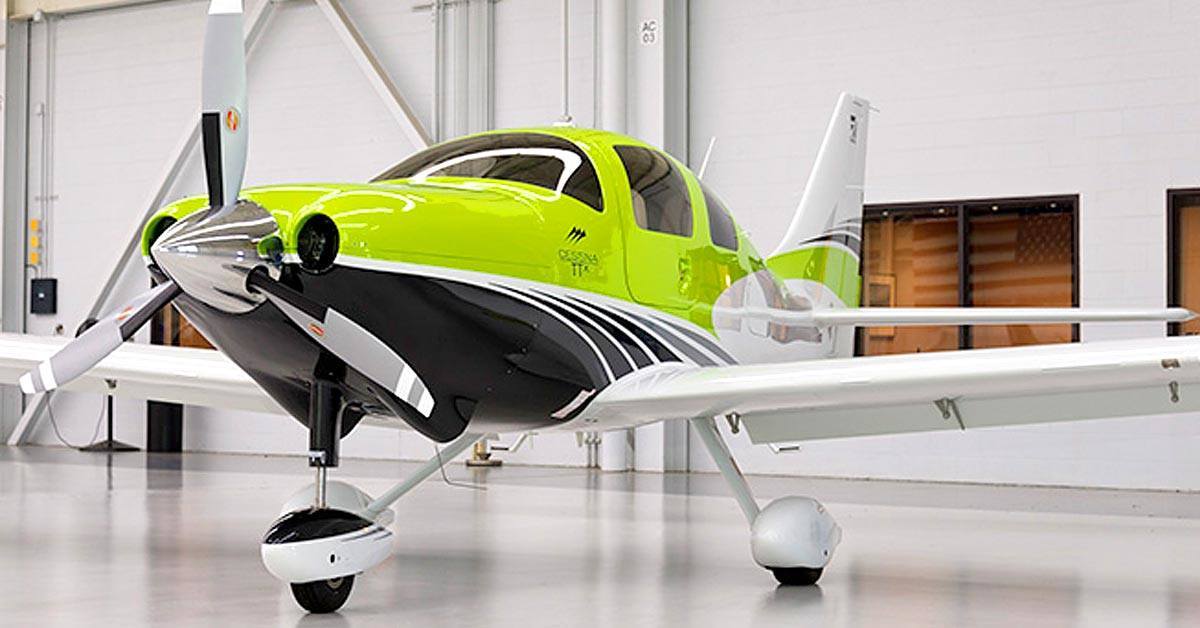 Garmin G2000 Scenario-Based Training
Our Cessna TTx training program follows the scenario-based training philosophy and trains pilots to be comfortable with the basic and advanced functions of the Garmin G2000 integrated avionics system.
Insurance-Approved Training
This 3-day course meets the requirements of most insurance companies and results in a certificate of training. The course is administered by an instructor who is qualified as a ground and flight instructor in the Cessna TTx. This training can be scheduled at our location or at your home airport if desired.
Day 1 – Cessna TTx Ground Training
On the first day of training, you will attend a full day of ground school covering topics including airframe and systems review, engine theory, engine management, turbocharger overview, basic operating principles, electrical system, and design characteristics of the Columbia / Cessna Corvalis / Cessna TTx airframe. You are encouraged to review your Airplane Flight Manual prior to this module.
The Cessna TTx ground training then branches into the avionics segment including an introduction to the Garmin G2000, display overview, primary flight display, multi-function display, data entry, flight plans, vertical navigation, wide area augmentation system (WAAS) and more.
Day 2 – Cessna TTx Flight Training
Flight 1:
Flight 1 is your introduction to the flight characteristics of the Cessna TTx. This flight will introduce you to takeoffs and landings, checklist usage, engine management, steep turns, slow flight, stall recoveries, G2000 flight planning, VNAV vertical descent planning, and traffic pattern operations.
Flight 2:
Flight 2 progresses into instrument approach procedures and IFR operations in the Cessna TTx. Your training will include approaches of various types (VOR, ILS, GPS/WAAS) as well as missed approach operations and holding. This is designed to get you comfortable with operating the Cessna TTx in the IFR environment.
Day 3 – Cessna TTx Ground & Flight Training
Ground:
The final day of your Cessna TTx Training will cover additional equipment and features for added situational awareness. This includes TAS (Traffic Alert System), TAWS (Terrain Awareness and Warning System), Datalink Weather, Environmental System usage (Air Conditioning & Heat), and more. This ground segment also includes a discussion of systems abnormalities for the Garmin G2000, such as failures of the Garmin LRUs (line-replaceable units).
Flight 3:
On your final flight of the Cessna TTx training, you will be trained on emergencies and system failure responses. This includes an assortment of simulated tasks such as engine failures, fires, display failure, AHRS/ADC failure, autopilot failure, and others. In addition to emergencies, you may spend extra time practicing any items that need additional work such as takeoffs, landings, maneuvers or approaches.
Completing your Cessna TTx Training:
At the conclusion of each flight, you and your instructor will debrief and discuss areas of success and areas that need improvement.

Additional Services Available in the Cessna TTx:
If you have a specific need for additional training or pilot services, we can work with you to accomplish your goals. We recommend that each pilot has a refresher 90 days after their initial training, followed by consistent recurrent training at 3 to 6 month intervals.
Extra time will need to be allotted to complete the following tasks:
Contact us to find out more!