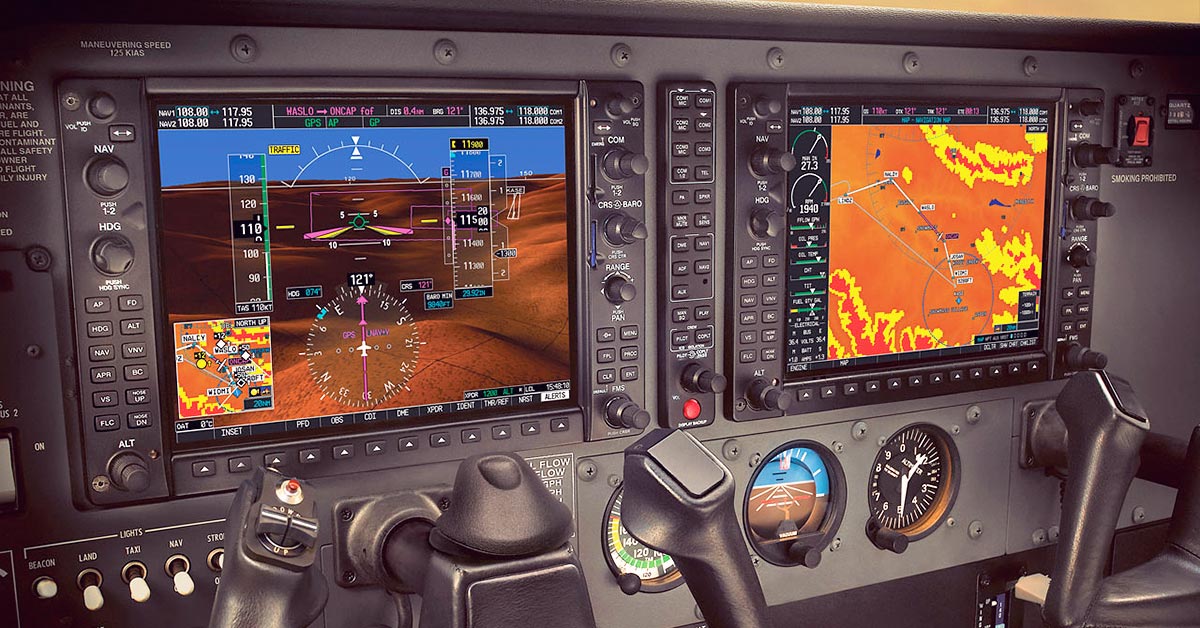 Garmin G1000
The Garmin G1000 is one of the most popular integrated avionics systems for Technically Advanced Aircraft (TAA) available today. Having trained hundreds of students on the Garmin G1000, High Performance Aviation, LLC is well positioned to provide you with basic and advanced Garmin G1000 training.
Learn More
Garmin G2000
In March 2011, Garmin launched its G2000 integrated flight deck. The company said in a press release that the G2000 was "designed for high performance piston aircraft" such as the Cessna Corvalis TTx. HPA provides instruction to help you take advantage of the features included with the G2000.
Learn More
Garmin Perspective
The Cirrus Perspective by Garmin made its debut in 2008, giving Cirrus customers an alternative to Avidyne avionics. Based on the popular Garmin G1000 glass cockpit, the Garmin Perspective is a fully integrated avionics system featuring the popular GFC700 Autopilot and Dual AHRS system. Available with Synthetic Vision Technology, the instrumentation is displayed across dual high-resolution 12" screens.
Learn More
Garmin Portable GPS Units
If you have recently purchased a new Garmin GPS unit for your aircraft, you can either read through the 300+ page manual or you can take a few hours of in-person and guided training to jump start your learning experience and mastery of your new device. Due to the variety of units and different levels of pilot experience, we customize our training syllabus to meet your needs.
Learn More