3 Way Headset Battle – Bose A20 vs. Lightspeed Zulu.2 vs. Zulu PFX
High Performance Aviation
3 Way Headset Battle – Bose A20 vs. Lightspeed Zulu.2 vs. Lightspeed Zulu PFX
by Brandon Ray
Long time readers may remember my review of the Bose A20 Aviation Headset in August of 2010. In it, I lauded the progress the company had made since releasing the Aviation X. The A20 brought numerous improvements to the Aviation X and became my headset of choice to replace my Sennheiser HMEC 400 headset when I compared it to Lightspeed's offering of the then-current Zulu model.
5 Years Later – The Bose A20
Built-in Bluetooth made cell phone connectivity a breeze, although it lacked the ability to stream music over Bluetooth. A separate, corded auxiliary audio input jack was available, however, to pick up the slack.
Noise cancellation was great and powered for an impressive 40 hours on 2 AA batteries; a significant improvement over the 15 hours with 4 AA's offered by my outgoing Sennheiser set.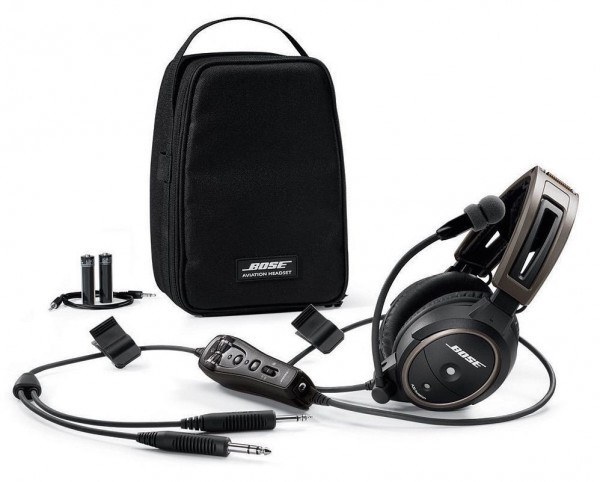 After 5 years and nearly 2500 hours of using my Bose A20 headset, I am pleased with my purchase. I have used it for flight instruction, corporate, charter, and airline flying. Overall, it has served me well. At $1095 with Bluetooth or $995 without it, the headset was far from the least expensive option on the market at the time. However, the feature set, the improved battery life, and the comfort made it an easily-justified purchase.
Fast forward a few years and much has happened in the headset space since then. I thought it was time to take a look at what Lightspeed had been doing since I passed up the Zulu for the Bose A20.
They certainly have not been sitting idle. With two releases in the years since, the Zulu line has become a serious contender in the aviation headset space.
Lightspeed Zulu.2
2011 saw the release of the Lightspeed Zulu.2. The headset was outfitted with new earcups and seals that were designed to work well, even with sunglasses. To add even more comfort, the headband was re-engineered to create less pressure and squeeze on the sides of the head.
New technologies were developed to add to the headset's noise reduction capabilities. "Microport Vent" technology was developed which enhanced the headset's ability to cancel noise at both high and low frequencies simultaneously.
2 channel Bluetooth was added in order to provide for both phone calls and audio from a connected device. An auxiliary cord and port was available, but only necessary if your device did not support Bluetooth.
While noise cancellation, music, and the ability to stay connected while in the air are all great features, the main purpose of an aviation headset is to provide a channel of communication with those in your aircraft, as well as air traffic control and other aircraft. To that end, Lightspeed made several improvements, not only to the sound coming to the pilot but also to the pilot's transmissions to others.
The first is ComPriority. ComPriority is a system which automatically lowers any auxiliary audio input, like music or a phone call, in the event of a radio or aircraft intercom communication. Once that communication has finished, ComPriority returns the audio to its normal level.
At the same time, a directional microphone with noise cancellation was developed to ensure that words spoken by wearers of the headset would arrive clearly and without interference from other ambient cockpit sounds.
All of this communication can be recorded, stored, and played back on demand using Lightspeed's proprietary Apple-based application, FlightLink. FlightLink connects any portable Apple device (like your iPad) to your Zulu.2 headset and records any inbound or outbound communication. That communication can then be played back in order to ensure that no critical information is missed. FlightLink also includes a scratch pad function so that quick notes can be jotted down using only your finger.
2 AA batteries power the entire system for up to 40 hours, although heavy Bluetooth usage can have a significant impact on battery life. The whole setup comes in at a comfortable 15.7 ounces and is covered by a 5 year warranty. Purchase price is $900.
Lightspeed Zulu PFX
2013 would have seen another release from Lightspeed, but the much anticipated Zulu PFX, or Personal Flying Experience, was delayed until mid-to-late 2014. By most accounts, the delay was well worth it.
Coming in at a mere 14 ounces and touted as the world's quietest headset, the Zulu PFX takes headset technology to a whole new level. Sturdier and lighter than the Zulu.2, the PFX is the kind of headset that you forget that you're wearing until you hear a sound start to come through its soft, plush, and deep ear cups. Kevlar cords with stainless steel components round out a package that is as solid as it is comfortable.
The use of technology on the Zulu PFX is very impressive. Before noise reduction even enters the scenario, the headset, to use the manufacturer's words, actively measures your "unique auditory landscape." It makes note of the shape of your ear and what kind of seal it has with the rest of your head. Once that notation is complete, it uses this information to tune its noise reduction to these specifications. Put on a pair of sunglasses, take them off, or adjust the headset on your head, and the changes are detected and automatically accounted for.
The noise reduction itself is regarded as better than that of the Zulu.2 and some of the best ever encountered. "Streaming Quiet" technology constantly monitors the sounds happening around you and changes its modulation based on your environment.
2-channel Bluetooth connectivity is included for cell phone and audio connectivity, as is ComPriority. However, Bluetooth connectivity on the Zulu PFX allows FlightLink to be taken to entirely new levels. Custom user profiles can be built in FlightLink which allow for user-specific bass and treble levels, voice clarity augmentation, and, of course, the in-flight recording available with FlightLink as seen in the Zulu.2.
All of this comes at a price, however. The CPU of the Zulu PFX is significantly larger than other headsets and requires twice the power. 4 AA batteries only power it for up to 20 hours, assuming light Bluetooth usage. The firmware is upgradeable via FlightLink and the unit comes with a user-attachable clip which allows attachment to various points in the cockpit and frees up space in pockets and other stashable areas.
The other impact of the Zulu PFX is to the wallet. At $1175 it is a significant increase, in both price and features, from the Zulu.2. It is, however, covered by the same 5 year warranty.
TSO'd?
For most GA pilots, you can disregard this section, but if you are an airline pilot you may be required to use a headset which is "certified" by technical standard order (TSO). It is important to note that none of the Lightspeed Zulu models are TSO certified. If you require a TSO certified headset, I would go with the Bose A20.
Conclusion
Lightspeed has made significant moves in the headset space since the release of the original Zulu model. Improved noise reduction, reduced weight, enhanced Bluetooth functionality and connectivity, and better construction make both of these headsets serious contenders for those in the market for a new unit. But, if the extra $275 doesn't break the bank, the Zulu PFX looks like the current headset to beat.
---
Buy Online
If you decide to purchase a new aviation headset, feel free to use our affiliate links below:
Lightspeed Zulu.2
Lightspeed Zulu PFX
Bose A20
---
Update to Bose A20 Features (July 21, 2015)
https://www.flyhpa.com/2015/07/bose-a20-aviation-headset-4-new-enhancements-for-2015/
Would you like more information?
Send us a message below.